Do the exercises on our website. A student profile to track your progress will be created.
Register: to receive notifications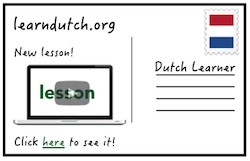 Get an e-mail when we publish a new lesson (usually once per week).
Attention: you need to confirm the e-mail we send to you, to complete your registration.
You can unsubscribe any moment.