Bart de Pau's premium online Dutch courses:
* All indicated prices are course licenses for 1 year. If you purchase the course within Europe, the VAT (Value Added Tax) of your country will be added on top of this price. If you purchase the course outside Europe, no VAT will be added.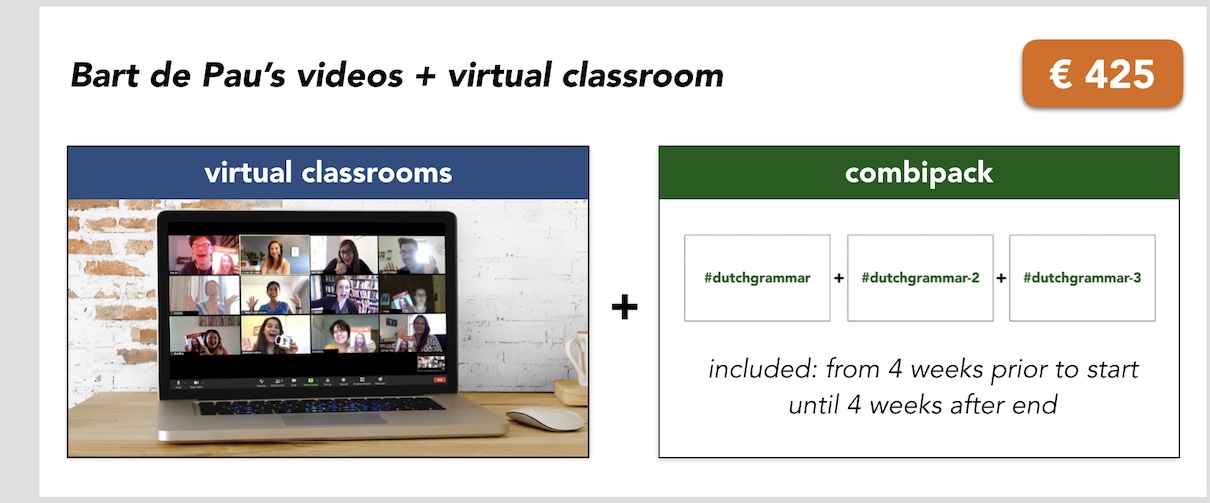 * Price of 425 euros is per level (9 sessions), excluding the book (39 euros). No VAT is applied as (non-automated) language courses are excempt from Dutch VAT.