Vote for my Youtube-channel – just 2 clicks!
1. Click: http://en.bab.la/news/top-100-language-youtube-2016-voting
2. Row 12, column 3, choose: 'Learn Dutch with Bart de Pau'.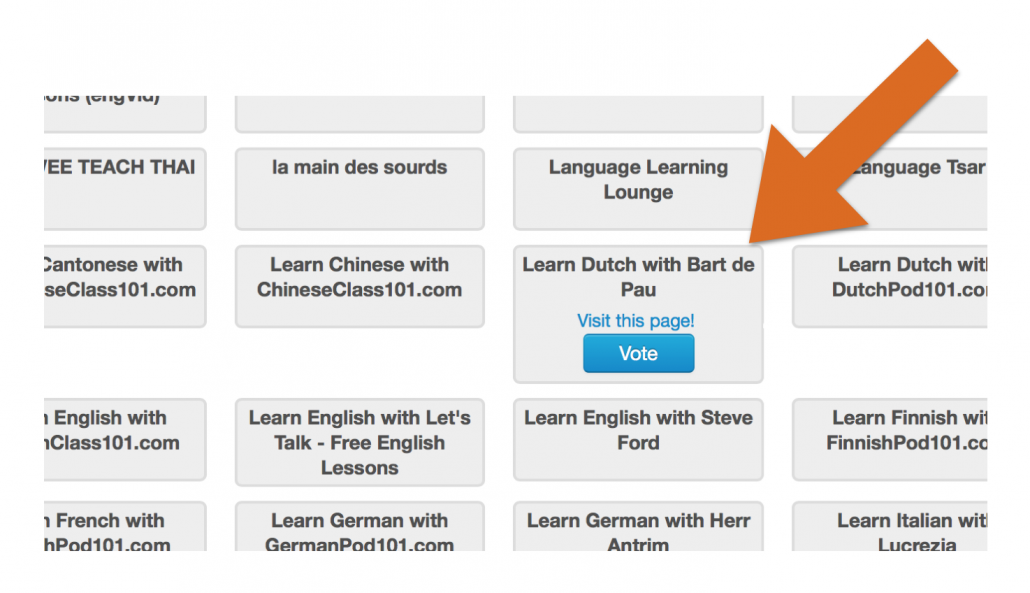 3. Click 'VOTE'.
That's it! If my youtube-channel wins the contest this year… I promise to publish 40 more free 'animated videos' with duo-subtitles (like this one) before the end of the year!