Are women and men equal in the Netherlands?
Some of you might be thinking of moving to the Netherlands. Or you are thinking about studying in Amsterdam, Utrecht or Rotterdam. Of course, it is important that you learn Dutch grammar and words in preparation for your arrival.
It's not only language that is important.
It's good to know about certain cultural aspects. And I'm not just talking about holidays or food. But also, how do people behave? What are the cultural relations?
We asked students of the BLC Dutch summer school what their experiences were about men and women in the Netherlands.
From Brasil to Sweden: "Men and women are pretty equal in the Netherlands"
Most foreigners think that the Netherlands is pretty good for women. This comes from men and women from all over the world.
In daily life and to a lesser extent, in working life, most students see that Netherlanders treat women and men equally.
Men and women in daily life in the Netherlands
In general, Dutch people are not afraid to switch stereotypical gender roles. A couple in a car, it's not strange that the man isn't driving. Changing diapers for your newborn baby? The husband is definitely expected to jump in. 
What about Going Dutch?
This expression that means splitting the bill in a restaurant, is quite common here. Not because guys are cheap. This happens because some women don't want to be treated like a 'princess'. They feel that they are equal and independant, so they can pay for themselves.
So if you think that Dutch men are not romantic? See this as a cultural aspect that Dutch guys see women as their equal.
Men and women in professional life in the Netherlands
The Netherlands used to have a good reputation in this matter. According to the EU Gender Equality Index, the Netherlands was ranked fourth for a couple of years. So this is a pretty good result.
But… In recent years our country has fallen to the 37th position on this list.
The EU Gender Equality research shows that after high school or further education, opportunities are equal. But later in life, things start to change a little bit. Research from SCP and CBS shows that between the ages of 31 and 35 years, 68 % of women work part time, versus 13 % of men. So here, you can see a big gap between the two.
In the end the Netherlands scores highly when it comes to the number of women who work. That is also because half of young fathers have a weekly 'papadag', a daddy day off.
It's not all good news. Female employees earn 6% less than their male colleagues.
This means we are not there yet.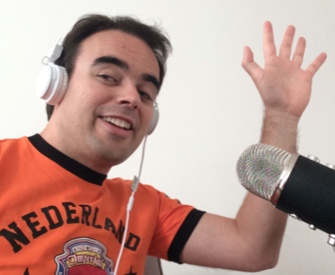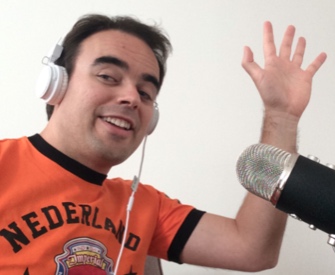 Bart de Pau
online Dutch teacher & founder of the Dutch Summer School & Dutch Winter School