Ever heard of Dutch carnival? – Tips for celebrating and surviving
For a big part of the country it's that time of the year again. Carnival is coming! In this video we asked students about some Dutch lyrics of songs that are popular during carnival!
But first, what is Dutch carnival, or carnaval (with an a).
What is Dutch carnival?
Carnival is a big party that starts six weeks before Easter Sunday. Officially it begins on the Sunday and lasts three days until Wednesday. But most people start earlier on the Friday. And because it is a Christian event, it is held in those parts of the country that used to be more Christian: Limburg and Noord-Brabant.
There are some original concepts that are behind carnival. Like some students say in the video, nowadays people celebrate mostly to lose their minds for a couple of days. In each city and village in Limburg and Brabant normal daily life almost comes to a stop. Roads are blocked and local shops close because employees have taken days off.
Is Dutch carnival like carnival in Rio?
Carnival is a celebration that happens in a lot of different countries worldwide. If you think of the carnival in Rio de Janeiro in Brazil, just wait a second.
It is not really like that.
First, it is 40 days before Pasen, so this means most of the time it's in February or March, so it's really cold. You can see that in the clothes that people are wearing. And also, the way people celebrate it is definitely different.
In cities like Maastricht, Den Bosch, Eindhoven, Tilburg there are parades, public street parties and a lot, and I mean a lot, of special cultural activities including a Prince, dressing up and beer.
Tons of beer.
Dress up!
One thing that is essential to carnival is to dress up. No matter how stupid you look. It doesn't matter what you wear. As long as it is not something normal! So even a combination of sports clothes and winter clothes is okay. Anything goes!
Differences
There are many differences between the cities during carnival. For example, the outfits of Maastricht carnival celebrities are traditionally very imaginative. In contrast to the Brabant carnival, where the farmer's simple red neckerchief is popular.
Anything goes for clothes, and also for the music. In the video, we showed these lyrics to the students. And it was impossible to guess what it was…
Er staat een paard in de gang. (There's a horse in the hallway.)

Er staat een paard in de gang,

ja ja een paard in de gang

een paard in de gang bij buurvrouw Jansen (There's a horse in the hallway next door at the Jansens' )
Bloemetjesgordijn (a flower curtain)

Weet je wat ik wel zou willen zijn (You know what I'd like to be)

Een bloemetjesgordijn, een bloemetjesgordijn ( a flower curtain, a flower curtain)

Van het plafond tot op het raamkozijn (From the ceiling to the window frame)

Een bloemetjesgordijn, een bloemetjesgordijn
Ik heb hele grote bloemkooooole (I've got really big cauliflowers)

Ja mensen ik heb hele grote bloemkol (Yes people, I've got really big cauliflowers)

Ik heb hele grote bloemkolen
Here, what people say in the video is correct. Cauliflowers can represent female breasts.
Wij vieren feest dus weg met de malaise

Want nu is het tijd voor de polonaise Hollandaise

Van hier tot Oeteldonk
Oeteldonk is not a place you can find on Google Maps. This town exists, but only during Carnival. Den Bosch is called Oeteldonk during these days
So what are these songs about?
A normal question now, would be: what do these lyrics mean?
It was a difficult task for the students in the video, because to be honest, these lyrics actually don't mean anything. These are just songs to celebrate the strange period that is carnival time.
Tips for celebrating carnival in the Netherlands
Let's keept it simple: just go with the flow.
If you like it, enjoy it. There are people who are allergic to the music and the large drunken crowds.
That's okay too.
You're not the only one to cross the rivers to the north and flee the festivities.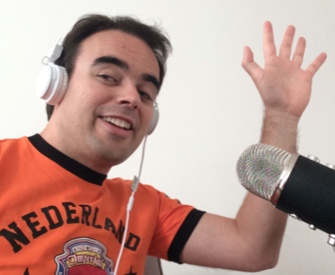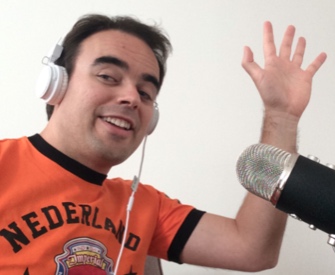 Bart de Pau
online Dutch teacher & founder of the Dutch Summer School & Dutch Winter School