In my previous blog I talked about the positive effect movies can have on your progress in learning Dutch.
In this blog I will list my favourite Dutch movies. These are movies made in the Netherlands and in which the characters speak Dutch.
Zwartboek (2006)
Zwartboek (Blackbook) is a Dutch film from 2006, directed by Paul Verhoeven (also known for RoboCop and Basic Instinct). The main role is performed by Carice van Houten, who you may know as Melisandra in Game of Thrones.
The story is about a Jewish woman looking back at how she survived the end of the Second World War in the resistance.
During the 2008 Dutch Film Festival, the film was voted the best Dutch film of all time.
Karakter (1997)
Karakter (Character) is a Dutch film and one of the few Dutch movies that won an Oscar for 'Best non-English-language film'.
The movie is based on the novel of the same name (1938) by F. Bordewijk. It is about a man called Katadreuffe who lives with his mother. He has no contact with his father who only works against him and he wants to become a lawyer, at all costs.
I personally think this is one of the best Dutch movies.
Rabat (2011)
Rabat is a 2011 Dutch movie by Jim Taihuttu and Victor Ponten with roles for Nasrdin Dchar, Achmed Akkabi and Marwan Kenzari.
Critically considered a good movie in which three Moroccan-Tunisian-Dutch friends drive a taxi from the Netherlands to Morocco. A road movie with a story in which friendship comes under pressure. Full of beautiful, small and sincere moments and the three characters are well portrayed.
Het zakmes (1992)
More for children but also interesting for the parents: Het Zakmes (The Pocket Knife). An exciting film about two friends. They lose touch with each other because one of them moves. Mees, the main character,  tries all sorts of ways to reach his friend.
One of the best Dutch films for children of the last century. The next one is also for younger viewers.
Madelief: Krassen in het tafelblad (1998)
Like Het Zakmes, this is a family movie. Madelief is about ten years old. Her grandmother dies and after the funeral Madelief wants to know everything about her grandmother, but her mother doesn't want to talk about it and her grandfather doesn't say much. In this movie Madelief goes on a voyage of discovery to unravel the secret of her grandmother.
Oorlogswinter (2008)
Oorlogswinter is a 2008 film by Martin Koolhoven, based on Jan Terlouw's book of the same name. The international title of the film is Winter in Wartime.
There are many films about the Second World War, and few from the perspective of a teenage boy. This story is honest about how hard the war was for families, even though they tried to carry on living normally.
De Aanslag (1986)
Another war movie that I think is really great, De Aanslag (The Assault).  The movie is based on the famous Dutch novel of Harry Mulisch. The movie got an Oscar and a Golden Globe for best foreign film.
Alles is liefde (2007)
If you're a fan of romantic comedies like Love Actually, you should watch this one. 
In Alles Is Liefde (Love is All) everything revolves around love, in all imaginable combinations. It's also a great way of getting to know famous Dutch personalities, because there are plenty of them in this movie.
De Dominee (2004)
From romance to crime. The Preacher is a Dutch feature film from 2004 by director Gerrard Verhage.
The film tells the story of Klaas Bruinsma, a fictional drug baron and head of the greatest crime syndicate that has ever been active in the Netherlands. The film is based on Bart Middelburg's book of the same name, in which the rise and fall of the Dutch drug baron Klaas Bruinsma is described in detail.
Amsterdamned (1988)
And I finish with my personal favorite: Amsterdamned. This thriller / horror is based in Amsterdam and it's about a killer on the Amsterdam canals. Maybe if you watch it now it will seem a bit dated, but for me it was one of the first Dutch movies I really enjoyed watching!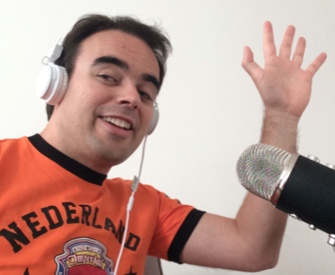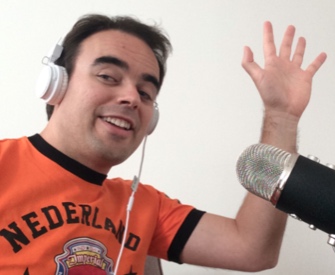 Bart de Pau
online Dutch teacher & founder of the Dutch Summer School & Dutch Winter School