This is how the Dutch party 🥳
The Netherlands and especially Amsterdam, are for some THE capital for partying. They go to Amsterdam for the drugs, the clubs and the red-light district.
For others, going out in the Netherlands means clubs that stay open till late and guys who can't dance…
So it's time to see what the truth is about partying in the Netherlands.
How do the Dutch party?                        
First, what is likely to happen if you go to a bar or club in the Netherlands, is that you will see people singing. As a student says in the video
"The Dutch like to sing when they go out."
What I hear more is that going out in the Netherlands is not so much about dancing, but more about being together, drinking beer and having fun.
Do the Dutch drink a lot?
According to a survey from WHO the Dutch drink an average of 8.7 litres of pure alcohol, slightly more than the European average of 8.6 litres. So you can say that the Netherlands is about middle of the road for alcohol consumption in Europe. (1)
By the way, do you want to know some Dutch songs? Here is my list of 10 best songs to Learn Dutch. 
So how do they dance?
How do the Dutch dance?
Well… they don't very much…
But when they do, it's more movement in the arms than in the hips. Dutch men especially, aren't known for their dance skills…
But wait, there's one particular dance the Dutch love to do.
Typical Dutch dance: The Polonaise
The polonaise is a dance based on a Polish dance, the Polonez. Initially it meant 'slow Polish dance in a three-quarter measure', but later it was used in the Netherlands and Flanders  to mean a dance in which people form a line with their hands on the shoulders of the person in front.
In other words… the conga line!
What's with 'rondjes geven'?
Although the Dutch are known for being a bit stingy, it is not usual to pay for yourself when you are with a group of friends.
What often happens is that you pay for 'een rondje'. You pay once, and you're set for the next 4 hours.
Another option is to 'potten' (collect money).
Groups of friends, when going out, make a 'pot'. They collect money from everybody and that's the money for the night. Nowadays apps like Tikkie are used to divide the costs of an evening out among friends.
If you are going out, of course you need to drink something. So how do you do this in Dutch?
Sentences for ordering food and drinks in Dutch
If you order a drink, or something to eat, you can keep it really simple.
Just say what you want, and combine this with 'alsjeblieft'.
Een biertje, alsjeblieft.

Drie cola en een flesje water, alsjeblieft.
You can make it a bit longer by asking: ''Mag ik … " (May I …) and then what you want. For example:
Mag ik een biertje?

Mag ik drie cola en één flesje water?
And to pay you can say:
Mag ik betalen?

Mag ik pinnen?
What is borrelen?
This is a typical Dutch word that you might hear a lot when you're in the Netherlands: borrelen.
This means having a drink after work but before the start of the evening. Let's say from 5 to 7. You can compare this to 'happy hour'.
After that, having drinks is more like uitgaan (going out).
Along with the beer (which is the most popular drink at a borrel), you get borrelsnacks. 
When you work in the Netherlands you might hear the word 'Vrijdagmiddagborrel' in short 'vrijmibo'. Many companies in the Netherlands organize a 'borrel' to end the working week. This is a great opportunity to talk with your colleagues about things other than work. And often the borrel flows over into uitgaan.
Tips for going out in the Netherlands!
The students in the video recommend the festivals in the Netherlands. And indeed, I think there are a lot of great festivals.
Big ones, like Lowlands and Pinkpop. But also small ones, spread out over the whole country. And not only during the summer, but also throughout the rest of the year.
Big national parties like het bevrijdingsfeest, Kings Day and Oud en Nieuw are known to be quite the parties!
Do the Dutch flirt?
Flirting at parties happens in the Netherlands too and might not be that different from what you are used to. But one thing you should not expect is super romantic, elegant, flattering Dutch guys. They are not!
Dutch guys are known for being pretty direct and not shy of going Dutch.
– Bad thing, you may have to open the doors yourself, ask or fish for compliments and pay for dinner.
+ Good thing, you know sooner when a guy is really honestly interested instead of just being romantic. 
What NOT to do when partying in the Netherlands
The expats in the video don't recommend going to the red-light district in Amsterdam. And I agree. First, it's only tourists you'll find there. It is not really the Dutch experience. Second, there are so many better places to go to.
Don't just drink the famous beers.
Heineken is, together with Amstel, the most popular and famous beer.
But there are many more. In fact, whereas neighbouring countries like Germany and Belgium used to be known as good beer countries, in the last few years in the Netherlands lots of new beers and breweries have popped up.
(1) https://www.who.int/substance_abuse/publications/en/netherlands.pdf?ua=1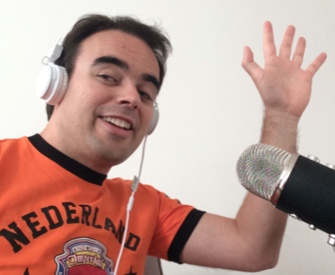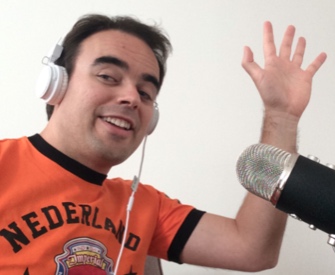 Bart de Pau
online Dutch teacher & founder of the Dutch Summer School & Dutch Winter School