Listen to music to learn Dutch – My top 10 Dutch songs!
In my previous blog I talked about the importance of Dutch music when you are learning Dutch. I promised I would give you my 10 favourite songs for learning Dutch. For this list I selected songs that I really like or songs which evoke special memories. I also took into consideration the fact that these songs are interesting for you when you are learning Dutch.
Here I selected songs from different periods and from different styles and artists.
So without further ado, here are my 10 favourite Dutch songs.
Kenny B – Parijs (2015)
A song about speaking Dutch! Singer Kenny B, originally from Suriname, found great popularity with this song in 2015. The song is about a woman he meets in Paris. He thinks she is French, but she turns out to be Dutch, so….. 'laten we Nederlands praten!'
Following on the popularity of this song, lots of parodies popped up online. You can find people who ask you to speak Rotterdams, Amsterdams or Brabants with them.
De Jeugd van Tegenwoordig – Watskeburt (2005)
My advice is: don't try to understand this one! De Jeugd van Tegenwoordig (The youth of today), a hip-hop group, made their debut with this song in 2005. Even most Dutch people cannot understand it. However, the title, 'watskeburt' (what's up) became a popular term amongst younger listeners.
Boudewijn de Groot – Avond (1996)
More serious and sensitive is this song from Boudewijn de Groot. De Groot has been one of the most famous singers in the Netherlands since the sixties. This song is from a later point in his career, but it is seen as one of the highlights of his oeuvre.
Armand – Ben ik te min? (1967)
From the same era as Boudewijn de Groot, there is Armand. In Dutch music there are not a lot of protest songs. But this is one! Armand with his famous red hair and guitar, is also known as the Dutch Bob Dylan. Here he sings about the fact that he likes a girl but he feels he has to be more than just a hippie.
Gers Pardoel – Bagagedrager (2012)
Let's go for something lighter. A happy song about something that is typically Dutch, carrying someone on your bagagedrager (luggage carrier). 
VOF de Kunst – Susanne (1983)
In this song the singers tells a story about a date he has with this woman, Susanne. A good song for learning Dutch because his pronunciation is really clear and he tells a structured (and maybe recognizable) story.
Lil' Kleine – Loterij (2017)
Time for some new music! Lil' Kleine is one of the most popular artists in the Netherlands. Each new song gets millions of views on you tube. And there isn't a week when he's not in the press. I'm not a fan of all his work, but this song I quite like.
Andre Hazes – 'n Beetje Verliefd (1981)
Andre Hazes is THE singer from De Pijp in Amsterdam. His death in 2004 didn't mean the end of his popularity. In fact, he became more of a legend. This song is a Dutch classic and you can sing along if you're in an Amsterdam bar and it comes up!
And it's also a great song to learn the past tense!                                                        
Ramses Shaffy – Zing Vecht Huil Bid Lach Werk En Bewonder (1971)
This song is a 1971 single by Ramses Shaffy. It is one of his best-known and most beloved songs. Shaffy sings a song intended for a whole series of people who are somehow lonely, frustrated or unhappy.
In 1999, it was named the most beautiful Dutch-language song of the 20th century.
Skik – Op Fietse (1997)
Let's finish with a song with a very strong Drents accent. Op Fietse (Drents for 'on the bike') is a number by the Drentse band Skik.
The song is about a bicycle tour through Drenthe (the birthplace of lead vocalist Daniël Lohues).
Have fun listening to these songs!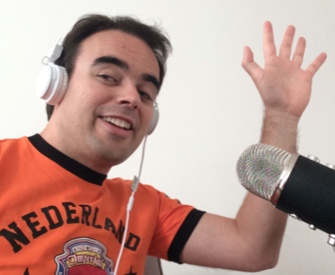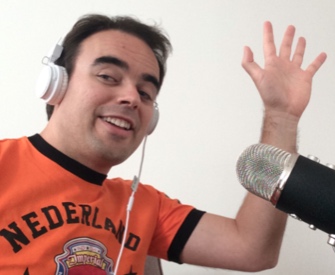 Bart de Pau
online Dutch teacher & founder of the Dutch Summer School & Dutch Winter School