Stofzuiger and aardbeien – Funny Dutch words!
Studying Dutch means learning the grammar and important words. But you also encounter a lot of strange and funny things.
As an online Dutch teacher I'm always interested to see what you thought were strange Dutch words. Because for me, I sometimes don't even notice it!
Examples of funny Dutch words
Some examples of funny Dutch words?
Here are some:
Lekker (nice)

Toch? (right?)

Heerlijk (delicious / heavenly)

Wat toevallig (what a coincidence)

Wat gezellig (how 'nice')

Aardbeien (strawberries)
What you said in the comments!
When we first published the video, it attracted a lot of comments.
Here are other examples of funny Dutch words.
Ziekenhuis (hospital) literally this translates as a 'house for the sick'.

Glimlach (a smile). Looking at both words, in English you would say 'a glimmer of a laugh'.

A turtle is in Dutch a schildpad. Schildpad literally means shield toad.

Stofzuiger (vacuum cleaner) is in English a 'dust sucker'.

A leopard, one of the fastest animals on the planet, is called a luipaard in the Netherlands. Luipaard is Lazyhorse

Another one is potato (aardappel) which is 'earth apple'.

Your in-laws in Dutch are called your schoonfamilie – your 'clean family'.

The clock house, het klokhuis. What could this be? This is an apple core.

Literally squeak foam, it means expanded polystyrene: piepschuim.

And the favourite for people learning Dutch: gloves which are called handschoenen. Shoes for your hands!
Other strange Dutch words
Not only these 'normal' words are considered pretty funny. There are other type of words that might seem strange!
Compound words
Dutch is known for joining nouns together. This way, long and difficult words can arise.
Two examples:
Arbeidsongeschiktheidsverzekering (Occupational disability insurance)
Hottentottententententoonstellingterrein (hottentotten is the name of people in southwestern Africa, tenten is tents, tentoonstelling is exhibition and terrain is area.
These are REAL and EXISTING words!
Tongtwisters
A tongue twister is a sentence which is intended to be difficult to articulate correctly. One of the most famous ones is
Scheveningse scheve schoenen
This sentence has a lot of sch / g sounds. It was used during WW II to discover German spies. Germans would pronounce it Scheveningen (a town close to Den Haag) as "Sh".
      3. Gezellig, ijsberen and uitzieken
Sometimes translating Dutch words into another language is impossible!
Gezellig

IJsberen

Uitzieken
Just three examples of this. These words don't have a good English translation or a translation in any other language.
       4. Lepel, negen, meetsysteem,
A palindrome is a word that is the same from back to front, such as
lepel (spoon)

negen (nine)

meetsysteem (measure system)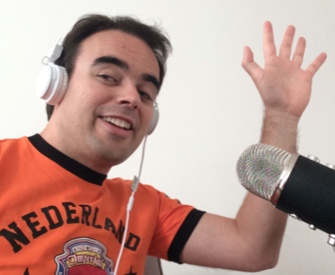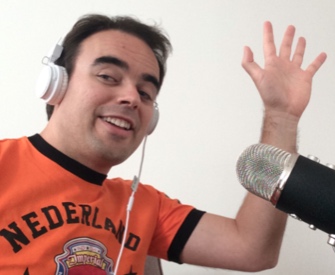 Bart de Pau
online Dutch teacher & founder of the Dutch Summer School & Dutch Winter School