How to prepare for 'Het Inburgeringsexamen' – part 4 to 5: Reading
You've decided to take the inburgeringsexamen (civic integration exam) and you started looking in the preparation. But like many others, you find it difficult to find out where to begin. In a series of blogs I will give you the most important tips for how to prepare for the Inburgeringsexamen.
In part one and two I focused on the writing and listening section of the exam. In part three of the series 'How to prepare for 'Het Inburgeringsexamen' I gave you tips for preparing your speaking exam.
In this blog I will show you what the best way is to prepare for the reading exam (Leesvaardigheid). The required level of this exam is an A2 level. So what is A2 level reading?
Reading at an A2 level
Reading at an A2 level means that you can read very short, simple texts. You can find specific, predictable information in simple everyday material such as advertisements, menus and timetables and you can understand short simple personal letters.
The exam
The reading exam is pretty straight forward. You read passages of different texts and answer the multiple choice questions. The exam takes 65 minutes and you take it on the computer.
Examples of the texts are: a short professional email, a simple letter from the municipality (gemeente) or a brief announcement in the newspaper.
So now you know what you can expect in this part. What can you do to be absolutely prepared for this exam?
How to prepare for your reading exam?
As you can read in my earlier blogs, one of the most important things of learning Dutch is practice by doing it. Also for your reading exam I can advise you to try to practice it as much as you can. Let's take a look at what, where and how you can read Dutch.
News
You can read the news in Dutch. You learn Dutch, but you don't live in the Netherlands? In this case nothing is lost, you can easily practice your reading skills online. If you read the news in your mother tongue, then you already know the essential information of the subject. Next step, go to a Dutch news website. When you know what to expect of the text, it makes it way easier to understand it.
For example, messages from the ANP (Algemeen Nederlands Persbureau, The Dutch news agency) are short, to the point and mostly without difficult grammar structures.
Well.. at least, not that difficult.
Look around!
When you're learning Dutch and you are in the Netherlands, look around! There is a lot of Dutch all around you to see and read. Advertisements, posters, stickers, small information notifications. All these small texts you can try and understand. Also, these kind of texts you can expect in your exam.
Documents of your company
If you work for a Dutch company or your company is an international firm with offices in the Netherlands, you can look up Dutch information. As with the news, if you know in general what the text is about, you will see that this makes it easier to guess the vocabulary and understand the grammar.
Literature
I often hear that people that learn Dutch don't know what to read for fun. They say that Dutch literature is too difficult and that they don't want to read children books. What I say to them: 'Don't panic, there are options'.
First you can look for special NT2 literature. Books from acknowledged Dutch writers that have been rewritten especially for people who learn Dutch. So it has still the meaning and ideas of the original book but the sentences are easier and with less difficult vocabulary.
Also some Dutch writers, like Kader Abdolah, write books with not the most difficult grammar and vocabulary. His book 'Het huis van de moskee' is considered one of the best in Dutch literature.
Subtitles
Subtitles, ondertiteling, are a good way to practice your reading competence.
You are forced to read in a fast pace and meanwhile you have to try and understand the words, the structure and the pronunciation. Not easy! Don't worry, you don't have to understand everything. And furthermore, the video gives a lot of context.
So if you can find your favorite show on Netflix and put on the Dutch subtitles you can combine your two favorite things!
More information
More information and also practice exam (Oefenexamens) you can find on the official website https://www.inburgeren.nl and concerning reaching the level A2: my online courses #dutchgrammar-1 and #dutchgrammar-2 will help you to reach the level.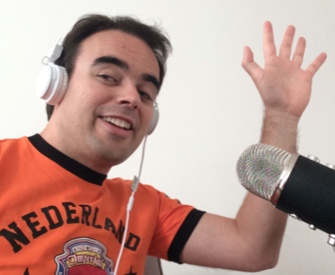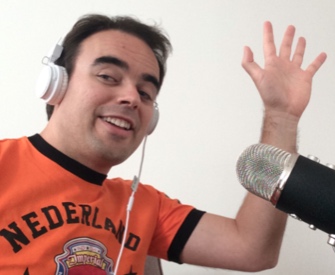 Bart de Pau
online Dutch teacher & founder of the Dutch Summer School & Dutch Winter School