Learning Dutch makes you smarter! – 5 Extra skills you get by learning Dutch
People learn Dutch because they want to move to the Netherlands. Or because they have a Dutch partner. Or sometimes people learn Dutch just for fun.
Learning Dutch is a big challenge for anybody.
And the main goal is, of course, to learn the language so that they can communicate in Dutch. Achieving this aim has some extra benefits. Learning a new language, in this case Dutch, is more than just learning Dutch.
In this blog I will tell you what those are, and so give you even more reasons to learn Dutch.
Number one on my list. Learning Dutch trains your brain!
Memory exercises
You might already have experienced this, but learning Dutch means memorizing a whole lot of new vocabulary. There are a lot of ways that people do this. Writing on post-it notes. Singing the words in the shower. In this blog I wrote my 5 best tips for memorizing Dutch words. 
Now comes the good part. When memorizing these words, you are not only learning Dutch. You are training your brain to be good at memorizing in general. There's a good chance you will remember your shopping list.
This leads to the next point
Studying and problem solving
Learning a language is a big and complex task. It's no small task trying to understand all the separate parts of it all. Think about it. There's grammar, vocabulary, expressions, pronunciation, cultural differences and I could go on.
In the process of learning this, you are not only developing your memory. But also study skills in general are improved by learning Dutch. If you think about your own situation.
What was the last thing you studied as hard?
On learndutch.org and at the Dutch summer and Winter school, we use a form of blended learning known as the 'flipped classroom' principle. Maybe this way of learning is new for you, and it might help you with learning or approaching problems in other fields.
Thinking more creatively
When you first start speaking Dutch you just know the basics. My advice here is, try to start speaking as soon as possible.
Making mistakes is good!
In the beginning this means you have to be creative because your vocabulary is limited. So you have to come up with synonyms or descriptions of words you want to use.
Dit product eet je…. De kleur is oranje….. Oh ja! De wortel!

(This product you eat, the color is orange … The carrot!)
One aspect of learning how to speak Dutch is that you have to practise it… with other people. This leads to the next point on my list.
Improving social skills
Speaking involves social contact. When speaking a new language, you will probably speak with new people. This means stepping out of your comfort zone and approaching strangers.
In the summer school we try to make this aspect a positive thing by creating a positive and fun atmosphere for all the students.
Another positive aspect of this I think is, the more new people you meet, the more tolerant you will become.
Learning more about your mother tongue
If you are learning Dutch on my website, you'll be introduced to several grammatical terms such as verbs, objects, pronouns. You may never have thought about these terms when speaking your mother tongue.
With this new knowledge you might see the language you grew up with in a whole new light. You might also see that your own language is quite strange as well!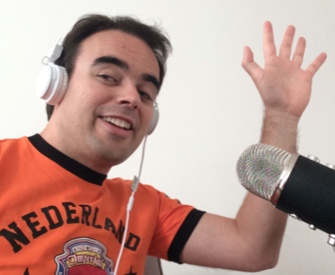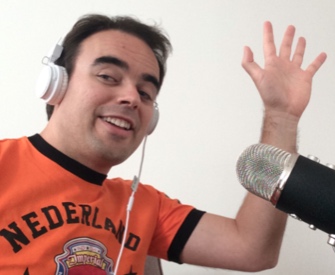 Bart de Pau
online Dutch teacher & founder of the Dutch Summer School & Dutch Winter School