Listen to music to learn Dutch – 4 reason why you should listen to Dutch music
What is important when you are learning Dutch, the time and energy you spend? Possibly. Your talent for learning a new language? Maybe.
What I think is important is that learning Dutch (with the right tools) should be fun! So you don't have to stick with grammar and vocabulary lists all the time, you can use a lot of different sources. And one important source is: music! Conveniently it's right here, on your computer or smartphone!
In this blog I talk about why and how you can listen to Dutch music. So first start with: why listen to music to learn Dutch?
Listening to music is fun
Like I said, listening to music is fun and that's important when you are learning Dutch. There are a lot of different genres in Dutch music. But sadly enough, a lot of such artists chose to sing in English. And that doesn't help…
There are still plenty of good Dutch singing musicians, and you can find them in folk, hip-hop, pop and rock.
Learn expressions and vocabulary in Dutch music
Dutch songs contain a lot of useful vocabulary, phrases and expressions. Some expressions were even made up in a particular song. For example the expression: watsekebeurt? In 2006 the group De Jeugd van Tegenwoordig introduced this term and at the time it became a really popular term.
Another positive thing about learning while listening is that in Dutch music you hear everyday language and 'normal' speech. For example. When you listen to 'Een beetje verliefd' from Andre Hazes, where he tells a story about a romance in a bar. He tells it in an ordinary Dutch way.
Get familiar with the sounds of Dutch
Not only can you learn about everyday language and expressions, when you listen to Dutch songs but you will also get familiar with the sounds of Dutch. You can listen to the sounds and pronunciation, and also the rhythm, tone and beat of Dutch.
Don't worry! If you listen to Dutch music regularly you don't need to be really attentive. For example, you can listen to the radio when you are working or studying, and you will see that not only Dutch songs, but also the sounds, will get stuck in your head.
My video about the alphabet can help you with this.
Learn different accents and dialects with music
As you probably know, the sounds of Dutch are not really universal. Every region has different sounds and expressions. Dutch artists can really help you with getting used to the dialects of the place you are or planning to live. in Fortunately, there are plenty of great singers that are singing in their dialect. For example, if you are planning to live in the East of the Netherlands you can listen to Daniël Loheus. For southern accents there is Guus Meeuwis and for a typical Amsterdam accent you can listen to Andre Hazes.
And don't forget! Not only is Dutch music interesting to listen to, but also there is tons of Belgium music to listen to. 
In the end, just enjoying new songs and artists is very important. Where can you find them?
How can I listen to Dutch music?
I remember when I was learning Russian, I had to go to the store to find new music. In front of me I found tons of Russian singers and I didn't know where to start. Nowadays it's a lot easier. On YouTube or Spotify you will find a huge selection of Dutch music. Not only can you search for certain artists, but these channels also show what is trending and give recommendations.
In my next blog I will give you my top 10 of songs to learn Dutch.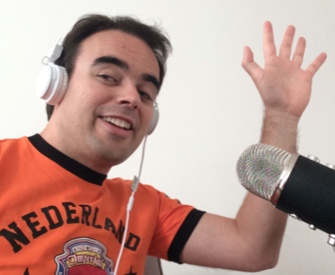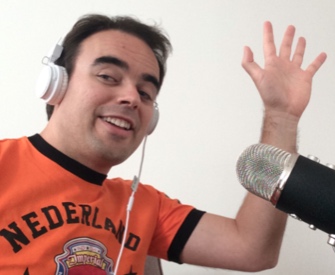 Bart de Pau
online Dutch teacher & founder of the Dutch Summer School & Dutch Winter School