My top 10 easy-to-read Dutch Books
In my previous post I talked about Sarah's experience with reading Dutch and the benefits of reading Dutch literature when you're learning the language.
I talked about the different ways you can read Dutch books.
She also asked for some advice on the best Dutch books to read. I had to dig a little. Recently it has been a bit difficult to find the time to read, but with help from some of the teachers from the Dutch Summer School we selected a list of 10 books that are worth reading.
For this, I chose books that are relatively easy to read. This means that the ideas and things that happen aren't easy, they aren't children books, but they are written in relatively short and direct sentences.
Kader Abdolah – Het Huis van de Moskee (2005)
Kader Abdolah was born in Iran in 1954. Kader Abdolah isn't his real name, the real Abdolah was a friend, who was murdered by the regime in Iran. As a tribute to his friend, Abdolah chose this name as pseudonym.
Because he learned Dutch from children's books such as' Jip en Janneke', his style of writing is somewhat similar to the style from those books.
'Het huis van de Moskee' was chosen as the second best Dutch-language book of all time during the Dutch book week of 2007.
Herman Koch – Het Diner (2009)
Koch based this exciting novel on a real murder committed by three Spanish boys. This book was one of the biggest successes of the last few years.  Not only was it a best-seller but it has also been adapted for film no less than three times and is one of the most translated Dutch novels.
The original version may be a bit difficult to read. But the good news is that there is a NT2-version of it.
Anne Frank – Het Achterhuis (1947)
Anne Frank became a Dutch icon from the Second World War because of her diary. From 12 June 1942 until 1 August 1944 she secretly kept a diary. A few weeks after Anne starts writing in the diary, the family goes into hiding.  Anne writes a lot about that and among other things, about the tensions that arise living close together with the other occupants.
This book is rewritten in a NT2 version under the title Anne Frank: her life (2008).
Dimitri Verhulst – Godverdomse Dagen op een Godverdomse Bol(2009)
A book from a Belgian writer. In this book Dimitri Verhulst presents the history of mankind in less than 200 pages. From the moment we came out of the water, crawled and walked on two legs until the years when we started bombing each other into the other world.
His style is short, simple, absurd and surprising.
Nico Dijkshoorn – Dijkshoorn (2017)
Nico Dijkshoorn is famous for his appearances on the television show, De Wereld Draait Door where he comments on everything and everybody.
His short stories are sometimes hilarious, sometimes moving, sometimes confrontational, but also real. This book is a collection of his very best stories, columns and reports.
Tim Krabbe – De Renner (1978)
If you are interested in cycling (like a lot of Dutch) this is your go-to book!         
It's a simple story, but oh so interesting. He describes the course of a race, the fatigue, the decisions he sometimes has to make in a split second. Can he win this race?
Published in English as 'The Rider'.                                                                                              
Appie Baantjer – De Cock
This detective series ended up in my list thanks to a student I met during last Dutch Summer School. She was a big fan of the books, and also found it great to watch the television series.
Appie Baantjer, was one of the country's most beloved writers and made inspector De Cock immortal. The series ' De Cock' has been a big success since it started in the sixties.
And about the name… Funny name, right? He even announces himself every time with 'Mijn naam is De Cock, met Cee Oo Cee Kaa '.
Özcan Akyol – Eus (2012)
Özcan Akyol (1984) calls his novel semi-autobiographical, a story based on his own life. It's a raw description of growing up in a Turkish family and the first steps on the criminal path. The book attracted a lot of media attention and made him a public figure.
Eus is written in relatively easy-to-read phrases with rough language here and there: more the language of the street.
'Hendrik Groen' – Pogingen iets van het leven te maken (2014)
This book is written as a diary but it is still not entirely certain who the author is. Hendrik Groen is an elderly man, who lives in a nursing home in Amsterdam-North. Together with some fellow residents he starts a club. It's a story about all the adventurous experiences of Hendrik and his friends in the care home, but also critical of the time we live in.
This book was adapted and serialised for television in 2017.
Bernlef – Hersenschimmen (1984)
And we finish with one of my favorite Dutch book Hersenschimmen (brain simmering). This moving novel is about dementia. Not only that, it also handles the loneliness and fear associated with it. I remember reading it in high school and I was really moved by it. I recommend it, because the story is touching and also written in direct and not too difficult language.
These 10 books I would recommend because I enjoyed reading them. And I think they are good books for when you start reading Dutch.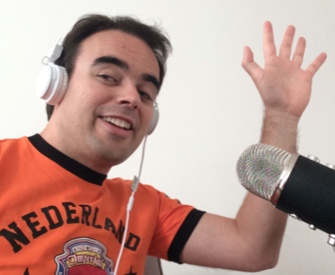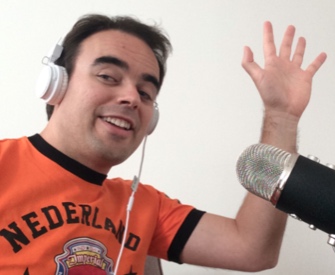 Bart de Pau
online Dutch teacher & founder of the Dutch Summer School & Dutch Winter School