What about Utrecht? – Learn how they speak Dutch and my favourite 5 things to do in Utrecht
In this blog I talked about things you can do in the Netherlands. I received a lot of positive feedback from you guys! Thank you.
Besides that, you sent me some questions about particular cities and places. That's why I am starting this series of blogs in which I will tell you more about things to do in different cities in the Netherlands. And today I want to start with a favourite of a lot of summer school students, Utrecht.
Utrecht                                            
Walking around in Utrecht you instantly feel that it has a great history. And indeed, Utrecht is one of the oldest cities in The Netherlands, dating back to Roman times.
Nowadays, Utrecht is the 4th largest city in The Netherlands with the largest student population in the country. So not only does this city have a long history, it is also very vibrant. But most of all Utrecht has a great medieval city centre, surrounded by grachten, restaurants and parks to relax.
When you are there, what can you expect to hear? In other words, what is the typical local language like in Utrecht?
Learn Utrechts: What is the typical Utrecht accent
Important when you try to understand the Utrecht accent is the usage of the [a] / [aa] – sound. Utrechters are notorious for making the [a] a long [aa] and the other way around.
[man] – [maan] (a man)

[aan] – [an] (on)
Another thing that is not on your learndutch course, but is used in Utrecht is the placing of the 'i' after sounds like 'ee', 'oe' or 'ao'
[sla] – [slaai]. (lettuce)

[koe] – koei (cow)
The diminutive is often made with variations on [ie], like [–echie] and [-sjie]. That is why Utrecht is called stadsie.
Typical quotes from Utrecht                
Jochie – boy
Wijffie – girl

Nietwaar? – Isnt it?

Haalve zoal – fool
Aachtelijke glaadioal – fool
So you want to go and practise your Dutch? Or just visit the city? Here is my list of things to do in Utrecht.
De Domkerk en Domtoren
If anything is the face of Utrecht, it is the Dom. When you're in Utrecht you can hardly ignore this church and especially its tower. It is the highest tower in the Netherlands. I think the Dom Church is impressive but the tower is even more impressive. If you take up the challenge to climb all the 465 stairs, you will be rewarded with a breathtaking view of Utrecht and its surroundings.
Walk around the Grachten (canals)
It's often said, and not only by Utrechters, that Utrecht is a smaller more gezellig version of Amsterdam. What many tourists don't know, is that Utrecht is the only city in the world where you actually have access to the canals themselves. In Amsterdam you can only look at those beautiful canals. In Utrecht, stairs give access to the canals where a lot of cozy cafes and restaurants are.
Nijntje museum
One of the biggest icons of the Netherlands is nijntje, better known abroad as miffy. This little female rabbit is from Utrecht! The miffy museum is a museum dedicated to her and the work of author Dick Bruna. This museum is a great place for children to play and learn about nijntje.
That nijntje comes from Utrecht is evident. Everywhere in the city you bump into nijntje related items: nijntje traffic lights, het nijntje pleintje and a statue at the mariaplaats.
Rietveld Schroderhuis
If you are interested in art, you should definitely visit the Rietveld Schroderhuis in Utrecht. This international icon is a house designed by Gerrit Rietveld in 1923-1924. The house was built entirely according to the ideas of the art movement De Stijl.
After visiting these museums or doing all these activities, you probably also want to relax a bit. There's a great place to do this.
De Neude
Again something the Utrechters call very gezellig, De Neude. A square, where you can often find small festivals and attractions. In addition, especially in summer it is always busy, so a seat in the street cafe can be a bit difficult to get. Apart from the hustle and bustle it is always nice and there are good bars and restaurants.
What do you think?
Lots of students who come to the summer school visit Utrecht for a day. It's close to Amsterdam and very easy to reach. You take the train and you're there in 30 minutes. I've heard some students say it's a smaller, less touristy version of Amsterdam. That's a compliment of course!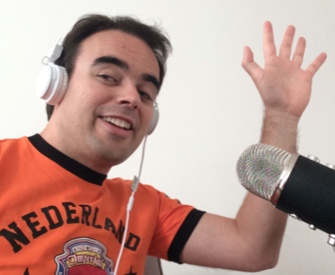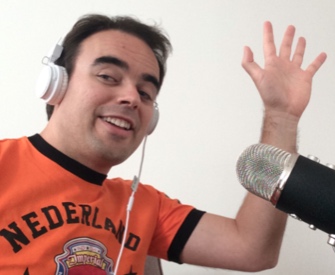 Bart de Pau
online Dutch teacher & founder of the Dutch Summer School & Dutch Winter School