Moving to Amsterdam? Follow these 10 steps!
Moving to Amsterdam is not just a move to a new town, it's the beginning of a whole new life! 
Before you learn how to  ice-skate on the Amsterdam canals…
If you want to know how to move to Amsterdam, follow these 10 steps and your move to this city won't be a heartbreaking and 'verschrikkelijke' experience.
Step 1: Prepare yourself
Its sounds obvious but it's the first and most important step in moving to Amsterdam: preparation. Of course you want to check out all the fun things (the festivals, the restaurants, the museums, and the list goes on) but first and foremost, prepare yourself for the administrative aspects.
Taxes, health care, an appointment at the Gemeente. Just some examples of important administrative information you should look at. The way of doing things that you're used to doing in your home country are most likely very different in the Netherlands.
So ask yourself questions like: Is my credit card valid? Can I use my driving licence in The Netherlands? What are the necessary documents I have to bring from home?
Why ask these questions? Because nothing is more frustrating than being totally lost during your first few weeks in a completely strange town.
Step 2: Learn Dutch        
You can survive with English in Amsterdam, easily. But learning the language helps you with every single aspect when you move to Amsterdam. It helps you in dealing with official institutes, its helps with finding a job, it helps with understanding Dutch culture.
It's also a positive boost for your social life. Not only do the Dutch appreciate it when you try and invest in the Dutch language. It also makes it possible to watch and understand the news so you know what is going on in your new country.
And if you want to know some Dutch words specifically related to Amsterdam, then watch this video lesson!
Step 3: Visa for the Netherlands
If you want to travel to the Netherlands you might well need a visa. So check if you need to get one. Only if you're from a country in the EU, EEA or Switzerland as well as some other countries, do you not need a visa.
If you're from one of these countries and don't need a visa you can skip to step 6. If you do need one, there are different types of visas, so go to step 4.
Step 4: Short-stay Schengen visa (90 days or less)
If you want to visit the Netherlands for a maximum of 90 days you need a short-stay Schengen visa. This visa allows you to travel freely within the Netherlands and other Schengen countries within a 180-day period. If you want to stay for a longer period, go to step 5.
Step 5: Long-stay visa (MVV)
If you want to stay in the Netherlands for longer than 90 days, you need an authorization for temporary stay, or a long-stay visa. The MVV (Machtiging tot Voorlopig Verblijf) is a provisional residence permit that allows you to enter the Netherlands as a potential resident rather than a tourist. The MVV is not an official residence permit, but it will allow you to travel to the Netherlands to collect your residence permit.
Step 6: Get an OV-chip                                 
When you arrive in Amsterdam you will need to get to different places. There are lots of possibilities but eventually you will want to use public transport, the OV (openbaar vervoer). To do this you have to purchase the OV-chip.
Public transport in Amsterdam is pretty good. Buses, trams and metros are usually on time. There's also the OV-fiets (public transport bike), an easy to use means of transport and perfect for the crowded city of Amsterdam. In order to use an OV-fiets, you must have a season ticket.
Step 7: Find a place to stay
First it brings peace to mind to have a place to stay in Amsterdam. But it's also important for your registration to have an official residence. To get a Citizen Service Number (BSN Burger Service Nummer) you'll need a rental contract or agreement. So before you can register yourself with the Gemeente of Amsterdam you should have a legitimate address.
Step 8: Find a job
Finding a job can be a big challenge but finding a job while moving to a new city in a new country can be an even bigger challenge. So before you go it's worth thinking about your work in your new hometown. In Amsterdam you can visit the Public Employment Services (UWV) where they offer advice and information to job seekers. There are also recruitment agencies (uitzendbureaus) all over the city.
So you have the right documents, transport, a place to stay and maybe a job. What now?
Step 9: Make friends
It is important during your first period in Amsterdam is to get out and make friends. This sounds easier than it is. But don't worry, you're not alone! Amsterdam is a city of expats and lots of people like you went through the same thing. Joining a local sports club can be helpful, or meet ups with other expats.
Step 10: Leave Amsterdam
Amsterdam is an attractive city which you don't need to leave. But The Netherlands has much more to offer besides Amsterdam. Thanks to the railway (NS) and your OV-card it's easy to make trips. You can visit other cities like Utrecht, Den Haag or Rotterdam. But there are also beautiful small towns, great nature and interesting culture to be found.
For a quarter of the students on learndutch.org, moving to  Amsterdam is the reason to learn Dutch.
If you follow these steps, moving to Amsterdam will be a lot easier! And if you wait long enough… one day you might find yourself skating on the Amsterdam canals…
If you're moving to Amsterdam and you want to learn the language in the Netherlands, check out the Dutch Summer School or Dutch Winter School.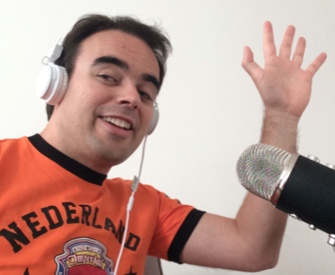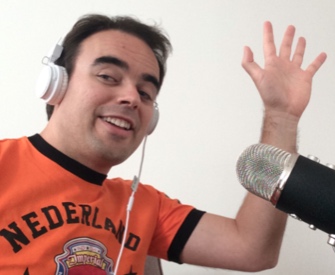 Bart de Pau
online Dutch teacher & founder of the Dutch Summer School & Dutch Winter School