How do Dutch celebrate holidays and other festivities? Part I
Maybe you are thinking about moving to the Netherlands. Learning the language is of course at the top of your list of things to do…
Another important thing when you are moving to a new country, is to get to know what the people are like, what the culture is.
A starting point on this journey is learning from the holidays and festivities. These activities play an important role during the Dutch Summer and Winter school in Amsterdam and Drenthe. Because learning a language is also about getting to know each other and the country you're in.
Oud en Nieuw (31st December / 1st January)           
Let's start with the first or last, depending how you see it, holiday of the year: oud en nieuw. Oud en nieuw is short for oudjaar or oudejaarsdag (New Year's Eve) and on the other hand "nieuwjaar" (New Year's Day). So how do the Dutch celebrate oud en nieuw?
The typical Dutch thing to eat is oliebollen (ball of oil). You can compare an oliebol to a doughnut. Fried dough, usually filled with raisins. At 12 o'clock everyone shakes hands or kisses each other. Dutch people say
Gelukkig nieuwjaar

De beste wensen
Setting off fireworks is also a typical Dutch tradition. Because here, we do it all ourselves. There are no centrally organized displays. Anyone can go to a store and buy fireworks. It can get really chaotic in the streets!
Carnaval (40 days before Easter)
Carnival is a celebration that happens in a lot of different countries worldwide. If you think of the carnival in Rio de Janeiro in Brazil, just wait a second. It is not really like that. First, it is 40 days before Pasen, so this means most of the time it's in February or March, so it's really cold. And also, the way people celebrate it is definitely different.
Mostly in the southern provinces (North Brabant and Limburg), 5 days are all about carnival.  In cities like Maastricht, Den Bosch, Eindhoven, Tilburg there are parades, public street parties and a lot, and I mean a lot, of special cultural activities including a Prince, dressing up and beer.
Tons of beer.
Pasen
Forty days after carnival, in this period some people still do 'vasten'., Then there is Pasen. Most Dutch families celebrate it with eggs. Children paint a lot of eggs. And  they have to go out and search for them. In general, only children do this. I haven't seen adults hiding eggs for their peers. But hey, if you want…
Pasen is generally not the most important holiday in the Netherlands. For a lot of people, a Paasontbijt, a breakfast which is bigger than usual, is the most they do.
Koningsdag (April 27th)
On April 27th we celebrate King's day, which is the birthday of the King Willem-Alexander.
So what do we do? It depends a little where you live and what you like. In each city there are different things to do. Amsterdam is a really popular spot to be that day. There's a big flea market where people sell their old stuff. In general, you can say it's an excuse for a day off and enjoying a beer outside (if the weather is good). Many people hang out the Dutch flag on their house and dress up in orange.
Where does the colour orange come from? Time for a history lesson.
In short, it's really simple, it comes from Willem van Oranje (William of Orange 1533-1584), he's also called the 'Father of the Netherlands'. In the sixteenth century he led the Dutch war of independence against Spain, and so laid the foundation for what later became the Netherlands.
But where does 'van Oranje' come from? He inherited the 'Orange', this is a region in what now is France, from his nephew René van Chalon. So basically, we owe our orange colour to a French region.
Dodenherdenking (4th of May)
This is the commemoration of all civilians and soldiers who died or were murdered in the Netherlands or anywhere else in the world since the outbreak of the Second World War, in war situations.
Originally this was exclusively about the Dutch victims in the Second World War, but since 1961 a broader definition has officially been used that includes all Dutch war victims or those who died since the outbreak of the Second World War.
Central is the 2 minutes of silence, at 8 o'clock in the evening. The tradition is that really almost everyone(and I mean everyone)  tries to be silent for these 2 minutes.
The 4th of May is for remembrance. The 5th of May is for celebrating freedom.
Bevrijdingsdag (5th of May)
This is the day the Dutch celebrate their Liberation at the end of the Second World War with music festivals. It happens every year but you only get a day off once every five years .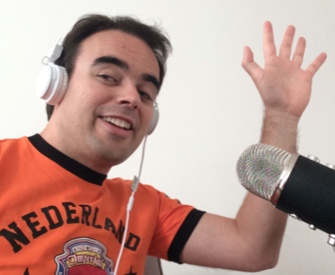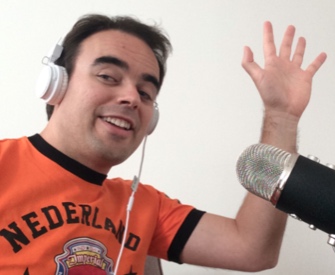 Bart de Pau
online Dutch teacher & founder of the Dutch Summer School & Dutch Winter School