Language levels – Dutch A1 / A2 –What do these language levels mean?
When you are learning Dutch and you looked here at my site, you probably came across different levels of Dutch.
In the last couple of weeks I have had several questions from students who were thinking of starting with #dutchgrammar, but they weren't sure of their level. If you want to find out what level you are, you can check here 
But when you do find out what your level is, it is also interesting to know: what does this really mean?
The levels are structured according to the Common European Framework of Reference (abbreviated in English as CEFR).
In this blog I will tell you what A1 and A2 Dutch mean and how you can achieve them.
What is A1 level Dutch?     
A1 – Listening
A1 Listening means that you can recognize familiar words and very basic phrases about yourself, your family and immediate surroundings when people speak slowly and clearly.
A1 – Reading
A1 Reading means that you can understand familiar names, words and very simple sentences, for example on notices and posters or in brochures.
A1 – Speaking
A1 Speaking means that you can use simple phrases and sentences to describe where you live and people you know.
And you can ask and answer simple questions about immediate needs or on very familiar topics.
A1 – Writing
A1 Writing means that you can write a short, simple postcard, for example sending holiday greetings. You can fill in forms with personal details, for example entering your name, nationality and address on a hotel registration form.
How to achieve A1 Dutch?                                             
I have designed multiple tools to reach A1-level Dutch. First, as an introduction you can watch my video about the pronunciation of the alphabet. Then, you can start with my course '1000 most common words in Dutch'. To achieve A1 level you have to know the basics of Dutch grammar. My online course #dutchgrammar can help you with this.
What is A2 level Dutch?
A2 – Listening
A2 Listening means that you can understand the main point in short, clear, simple messages and announcements.
A2 – Reading
A2 Reading means that you can read very short, simple texts. You can find specific, predictable information in simple everyday material such as advertisements, prospectuses, menus and timetables.
A2 – Speaking
A2 Speaking means that your are able to speak a series of phrases and sentences to describe in simple terms your family and other people, living conditions, your educational background and your present or most recent job.
A2 – Writing
A2 Writing means that you can write short, simple notes and messages relating to matters in areas of immediate need.
How to achieve A2 Dutch?
If you complete all #dutchgrammar1-2 and the Heb je zin? courses and you have enough practice with speaking Dutch (and you're able to apply the grammar and vocabulary in your conversations), then you have reached level A2!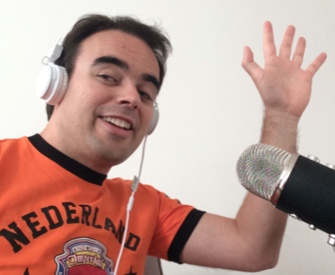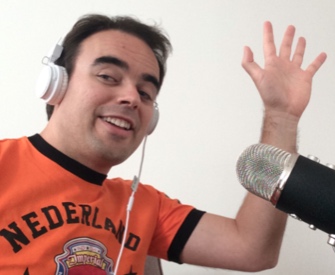 Bart de Pau
online Dutch teacher & founder of the Dutch Summer School & Dutch Winter School