Language levels – Dutch C1 / C2 –What do these language levels mean?
In the last couple of weeks I have had inquiries from students who were thinking of using #dutchgrammar, but they weren't sure what level they were. If you want to know what level you are, you can check it here.
But when you know what your level is, it is also interesting to know just what this level means?
The levels are structured according to the Common European Framework of Reference (abbreviated in English as CEFR) and in this blog I will tell you what they mean and how you can achieve them.
C1 – Listening
C1 Listening means that you can understand extended speech even when it is not clearly structured and when relationships are only implied and signaled explicitly. You can understand television programs and films without too much effort.         
C1 – Reading
C1 Reading means that you can understand long and complex factual and literary texts, appreciating distinctions of style. You can understand specialized articles and longer technical instructions, even when they do not relate to my field.
C1 – Speaking
C1 Speaking means that you can present clear, detailed descriptions of complex subjects integrating sub-themes, developing particular points and rounding off with an appropriate conclusion.
You can express yourself fluently and spontaneously without much obvious searching for expressions. You can use language flexibly and effectively for social and professional purposes. You can formulate ideas and opinions with precision and relate your contribution skillfully to those of other speakers.
C1 – Writing
C1 Writing means that you can express yourself in clear, well-structured text, expressing points of view at some length. You can write about complex subjects in a letter, an essay or a report, underlining what you consider to be the salient issues.
How to achieve C1 Dutch?                                                                                    
Once you've reached B2… it's not really a matter of taking extra language classes anymore. A private teacher can only help you to correct some errors and work on weaknesses. But you don't get from B2 to C1 inside a classroom. So continue to speak and practise a lot… Expand your vocabulary. And then after a few years, your level will have improved to C1.
What is C2 level Dutch?
C2 – Listening
C2 Listening means that you have no difficulty in understanding any kind of spoken language, whether live or broadcast, even when delivered at fast native speed.
C2 – Reading
C2 reading means that you can read with ease virtually all forms of the written language, including abstract, structurally or linguistically complex texts such as manuals, specialized articles and literary works.
C2 – Speaking
C2 Speaking means that you can present a clear, smoothly flowing description or argument in a style appropriate to the context and with an effective logical structure which helps the recipient to notice and remember significant points.
You can take part effortlessly in any conversation or discussion and have a good familiarity with idiomatic expressions and colloquialisms. You can express yourself fluently and convey finer shades of meaning precisely.
C2 – Writing
C2 Writing means that you can write clear, smoothly flowing text in an appropriate style. You can write complex letters, reports or articles which present a case with an effective logical structure which helps the recipient to notice and remember significant points. You can write summaries and reviews of professional or literary works.
How to achieve C2 Dutch?                     
This one is almost impossible to reach because this is mother tongue level. And the critical age here is around 9– 14. After this, you won't be able to reach this. Even the Dutch queen Maxima isn't considered to be C2. So don't worry.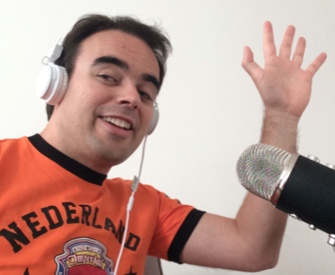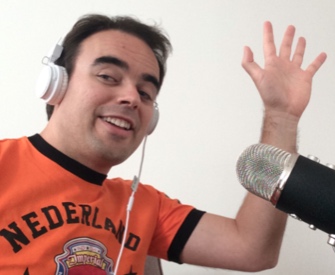 Bart de Pau
online Dutch teacher & founder of the Dutch Summer School & Dutch Winter School