Where to study Dutch in the Netherlands? – Why these foreigners like Drenthe more than Amsterdam
The students of the BLC Dutch Summer School can choose between two locations: Amsterdam or Drenthe.
Everyone abroad knows about Amsterdam, but few of them have heard of Drenthe before. But still a lot of students choose Drenthe over Amsterdam.
Why would you choose an unknown rural area over a big international city like Amsterdam?  
Let me explain.
What do you know about Drenthe?
Before going, what do foreigners know?
It seems, not much. Some knew it is the name of one of the twelve provinces of the Netherlands. Other students could come up with the fact that there are some 'big stones'. Which in fact are called 'hunebedden' (stone burial markers from 3000 BC).
But that was it.
To give these students some credit, if you asked Dutch people about Drenthe, they wouldn't be able to give a lot of information about it either.
What is Drenthe like?         
Drenthe is a province in the north east of the Netherlands. It is known for its landscape and typical Dutch rural villages. It is a popular destination amongst the Dutch who want to leave the city and enjoy the countryside for a holiday.
Impressions from the BLC School students:
It has a beautiful setting

The countryside is really pretty

A lot of animals to see

The nature and in particular, the lakes, make it really worth visiting.
Isn't Drenthe boring?
This is something you might hear from a Dutchman, when you talk about doing a course in Drenthe.
Your answer should be: no!
Besides the beautiful surroundings, there is a lot to see and to do. For example the museum village Orvelte and the Westerbork war museum, which tells about the Netherlands during World War II.
Not only are these places worth visiting. There are numerous regional markets and events in the villages during the summer time.
The nature of Drenthe
You might know that the Netherlands is one of the most densely populated countries in Europe. This you don't really notice in Drenthe. If you still want to go to the wilderness somewhere in the Netherlands, you do so here.
History: Kamp Westerbork
During the Second World War, Camp Westerbork was a transit camp near Hooghalen in the former municipality of Westerbork in Drenthe 
The camp was an antechamber from which more than 102,000 Jews living in the Netherlands and 245 Roma were deported by train to concentration and extermination camps.
It's not too far from the Dutch Summer School and students who visit it are always very impressed by it.
What do you need to survive in Drenthe?
Every students who's been here can safely say, you need a bike. Drenthe is known for being the province to cycle in.
You can get anywhere, although you sometimes have the feeling of being in the middle of nowhere. Best of both worlds!
But there is more…
Music from Drenthe
Talking about cycling and Drenthe there is definitely one band that comes here: Skik.
Skik was a Dutch pop group from Drenthe. The band sang mainly in the Drenthe dialect.
The song Op fietse describes a bicycle tour through southeast Drenthe. This tour later became the basis of a tourist cycle tour of the Drenthe Tourist Information Office.
Sports: TT Assen
Drenthe is not only known for its nature, there one sport event that's one of the most visited in the Netherlands: TT van Assen. The TT (Tourist Trophy) Assen is an annual motorcycle race in Assen. All Grand Prix classes are held here.
In the week before the race day the TT Festival will be held in Assen, in which different aspects of motorsport can be seen.
This week is known as being really fun.  There is a fair and there are several days of music concerts, DJ's and other entertainment, including the famous TT Night prior to the race day.
Why should I learn Dutch in Drenthe?
There are definitely good reasons to go to Drenthe to learn Dutch.
First, you can really focus on your studies. You're not in the centre of a big city with all its distractions.
Secondly, in Drenthe most people still have the patience to speak Dutch with you. They are pleased that people are learning Dutch. Which is different from an international city like Amsterdam, where people immediately switch to English.
Summer school is a bit different
There is a summer school in Amsterdam and one in Drenthe. And the two differ a bit from each other.
And the main difference lies in the location. Because the school in Drenthe is more remote the students in Drenthe stay at the accommodation more. It's more focused on being with the group and learning Dutch together as a group.
In Amsterdam the way people spend the week is more different. There is a big group of students that stay at a hotel together and do all kind of activities. And these students are mixed with students who live in the Amsterdam or a city close. And so continue with their normal life.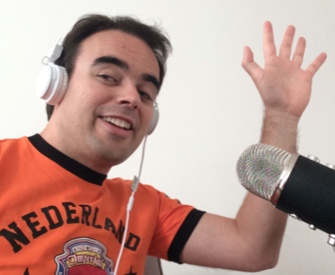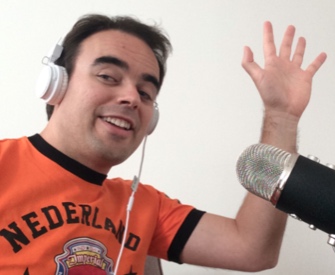 Bart de Pau
online Dutch teacher & founder of the Dutch Summer School & Dutch Winter School