The Netherlands: What to do in spring (6 things)
"Spring is in the air".
"Why should I?"        
A famous example of a Dutch person whose English is not perfect. This quote comes from a visit Winston Churchill made to the Netherlands. During his visit, Churchill met with a Dutchman, Pieter Gerbrandy. At one point Churchill said: "Spring is in the air".
Gerbrandy answered: "Why should I?"
So what happened?
'Spring is' in Dutch sounds like 'spring eens', which means 'jump'. So Gerbrandy interpreted it as an instruction from Churchill saying,
'Jump in the air for me!'
But spring IS in the air, and the Dutch are excited because the weather in spring is great!
At last, there is the sun!
The good thing about spring in the Netherlands is that (according to a lot of Dutch) winter is over!
And although there are definitely some good things about winter in the Netherlands, it can also be a long and grey experience.
Springs means sunshine and warm temperatures. It is possible to do things outside without being totally bundled up in rain clothes or winter accessories.
See the Dutch tulips in spring
Tulips are huge Dutch thing, you see them on every picture about the Netherlands or Amsterdam.
But, you may be surprised to know, tulips are not REALLY Dutch!!
How so?                              
Tulips originally came from the Ottoman Empire (now Turkey). They were imported to the Netherlands in the 16th century.
You can see tulips growing in the bollenstreek. And of course, the most famous place, is de Keukenhof. All are in the provinces of North and South Holland.
Another great thing to do?
Uitwaaien on the beach
Uitwaaien? This is just a typical Dutch word. Let me explain.
Literally in English it would be 'to blow out'! What could this be?
Actually, it's something really fun. It means going outside in the wind to clear your mind. In most cases this happens by the sea, because here the wind blows the hardest.
Something the Dutch love to do in spring.
Kings day
On April 27th we celebrate King's day, which is the birthday of King Willem-Alexander.
So what do we do? It depends a little where you live and what you like. In each city there are different things to do. Amsterdam is a really popular spot to be that day. There's a big flea market where people sell their old stuff.
 In general, you can say it's an excuse for a day off and enjoying a beer outside (if the weather is good). Many people hang out the Dutch flag on their house and dress up in orange.
Go to a free festival on Bevrijdingsdag
This is the day the Dutch celebrate their Liberation at the end of the Second World War with music festivals. It happens every year but you only get a day off once every five years .
Learn more about it here and here.
Get your barbecues out!
In the parks in big cities the Dutch love to bring their own little barbecues, or they buy the cheap throw away ones.
Typical Dutch food like a frikandel is perfect for these.
Ride your bike!
Riding a bike is something a Dutch person does all the time. But it's the most fun in spring when the weather is ideal for riding your bike.
And the best place? There are a lot of places. But Drenthe is known to be the place to go biking in nature.
Every student who's been there can safely say, you need a bike. Drenthe is known for being the best province to cycle in. You can get anywhere, although you sometimes have the feeling of being in the middle of nowhere. Best of both worlds!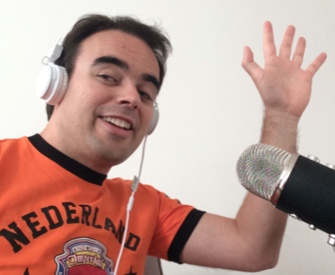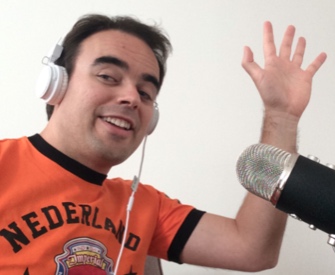 Bart de Pau
online Dutch teacher & founder of the Dutch Summer School & Dutch Winter School