Writing a Dutch email: examples of sentences you can use in emails
Writing in Dutch is one of the most difficult things to master when you are learning Dutch.
One of the good things, that make Dutch an easy language, is that you can't start straight away. Not only is this true for speaking, but also for writing!
In my previous blog I gave tips, and one of them was that you can use other people's material.
In this blog I will help you. I will focus on writing Dutch emails.
Salutation            
If you start learning Dutch, it is possible that you won't start by writing long emails. But you can always start with Dutch at the beginning of an e-mail.
These three options are the best for beginning an e-mail:
Beste [ ],
Geachte [ ],
Dag [ ],
In between the brackets you can add multiple things, for example:
meneer De Vries,
meneer / mevrouw,
mevrouw De Vries,
Hugo
So you get:
Beste meneer De Vries
Geacht meneer / mevrouw,
Dag Hugo,
The Dutch are known for being pretty informal, this is also the case in written langauge. But it is always good to start with the last name.
You might be surprised to receive emails with just:
My advice here is that you can respond this way if you receive an email like this. If you start with this, you never know. The other person might be more formal and think this is rude.
There is also a more formal beginning, which is:
Lectori Salutem a bit too formal or impersonal in my opinion.
Most common ways to end an email
An ending of an email doesn't have to be very difficult in Dutch. This is the most used:
There are variations on this like
Groeten,
Vriendelijke groet,
Hartelijke groet,
More formal is:
Other people nowadays use endings like:
But be aware that these might be too informal.
Useful sentences for writing a Dutch e-mail
Ik mail u naar aanleiding van ..
I'm e-mailing you about…
Bij voorbaat dank voor uw snelle reactie.
Thank you in advance for your quick response.
Heeft u nog vragen? Laat het me weten.
Do you have any questions? Please let me know.
Ik kijk uit naar je reactie.
I look forward to your response.
Volgende week zal ik bellen over …
Next week I'll call about…
I look forward to …
Good luck!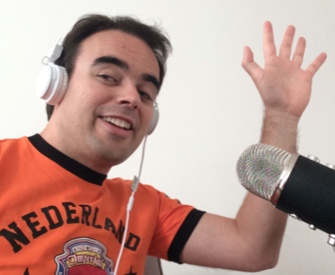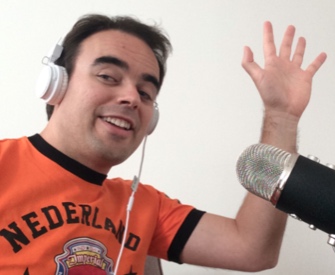 Bart de Pau
online Dutch teacher & founder of the Dutch Summer School & Dutch Winter School