10 songs you didn't know were Dutch!
In this blog I have posted some songs you can listen to when you are learning Dutch, here you can read WHY you should listen to Dutch music to learn Dutch. 
Some songs seemed to be pretty popular, other songs were quite difficult to like. But most of you didn't know any of the songs. That's not a great surprise, because they were Dutch songs, sung in the Dutch language.
Now, I can assure you there are some Dutch songs you probably do know. In this list I will give you 10 of the most popular ones, made by artists from the Netherlands.
Radar love – Golden Earring (1973)
The ultimate American car song is created by a Dutch band! 
Golden Earring is a Dutch rock band from The Hague. The group was founded in 1961 and is the oldest existing rock band in the Netherlands and one of the longest existing bands in the world.
Golden Earring had international success with their hits Radar Love (1973), Twilight Zone (1982) and When the Lady Smiles (1984).
2 Unlimited – No Limit (1993)
At the beginning of the 1990s, 2 Unlimited dominated the European and Asian charts with their 'eurodance'. Their biggest hit worldwide, "No Limit" was not a success in the U.S, but the tune of "Get Ready for this" can still be heard with sports games all around the world.
Vengaboys – Boom boom boom!!
Another eurodance Dutch hit. And although the song is seen as one of the worst ever summer songs, for a while it was heard everywhere.
Now for something completely different…          
Vader Abraham – 't Smurfenlied
A song for the smurfen (the smurfs). In 1977 this song was released in several countries, including France, Germany, Italy, Japan, Spain, and Sweden, and in various different languages.
The smurfs were a number one hit in more than 15 countries!
From a man with a long with beard to something more popular nowadays, and one of the most important Dutch export products: DJ's!
Dj Tiesto – Adagio for Strings (2005)
Since the beginning of the 2000s Dutch DJ's have been seen as top of electronic music.
Dj Tiestio from Breda is a pioneer in this genre. He was named "the Greatest DJ of All Time" by MixMag magazine.
This song was voted the second greatest dance record of all time.
Martin Garrix – Animals (2013)
More than one billion views on youtube, so there is a good chance you have heard of this mega hit from the Netherlands.
This young DJ from Amstelveen (a town close to Amsterdam) was ranked number 1 on several lists for best song of 2016 and 2017.
Other famous Dutch DJ's are: Hardwell, Armin van Buuren en Afrojack.
Shocking Blue – Venus (1969)
Maybe you're not familiar with this version, but this one is the original Shocking Blue.
This band from The Hague was number one in the charts in 10 countries! In 1986, the British female pop group Bananarama covered it and it became a big hit again.
Did you know the Dutch think of themselves as perfect speakers of the English language?
Well. If you listen closely to the first line of the song you hear she sings
'A goddness on a mountain top'….
Junkie XL – A Little Less Conversation (2002)
Never before was one of Elvis Presley's songs allowed to be remixed, but Junkie XL, a Dutch DJ from Lichtenvoorde, had the honour of doing this.
In 2002 this was an international hit and this was Junkie XL's breakthrough.
Van Halen – Jump
Is this really a Dutch song? I would say, yes! The drummer and guitar player were born and raised in Nijmegen in the Netherlands.
Jump was released in December 1983. It is Van Halen's most successful single to date.
Focus – Hocus Pocus (1971)
Looking at the lyrics, you wouldn't see this is a Dutch song. The main text in this song is 'Joladadijoladadijoladadijoladadi.
Even though this song had these strange lyrics, the Dutch rock group Focus made it big in the States in the 70s. And since its release in 1971 this song has been in tons of commercials and movies.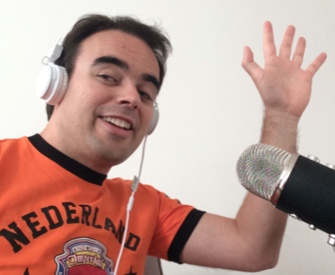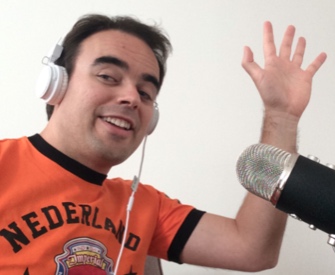 Bart de Pau
online Dutch teacher & founder of the Dutch Summer School & Dutch Winter School