Listen to Dutch podcasts to learn Dutch
You can learn Dutch in a lot of different ways. But one of the most important things here is, I think, it should be fun.
Yes, grammar and vocabulary are important. And sometimes you need to study those. But this can be done in a fun way. That's the way I present the grammar on #dutchgrammar and how we teach at the summer and winter schools.
It's also important not to stick with just studying to learn Dutch, there are many other possibilities. Like watching movies and television, listening to music or reading Dutch books.
In this blog I want to add a new one: listening to Dutch podcasts.
In recent years the podcast has had a leap in popularity. Why listen to Dutch podcasts?
Listen to Dutch podcast to improve your Dutch
Dutch podcasts will help you improve your Dutch listening skills. And as you might know, the different skills in Dutch are connected. So if you train you listening skills, you improve your vocabulary, recognize grammar and help your pronunciation.
And if you're lucky there is a transcript of the podcast. So then you can read and listen at the same time.
On the other hand. You can listen in a less focused way, by having it on in the background. You might think that this doesn't influence your Dutch… but it does!
Listening to the sounds of Dutch and registering Dutch vocabulary unconsciously does work. You recognize the melody of Dutch faster, the way Dutch people talk. And also it expands your vocabulary.
And the Dutch you will hear on the podcast is idiomatic Dutch. Podcasts are a good way to listen to everyday Dutch.
You can do it where and when you want
One of the great aspects of listening to podcasts is that your can do it when and where you want.
In your car, maybe or while you work. You just need a phone and audio and you are ready to go.
There is enough material
I couldn't have written this blog 5 years ago. There weren't enough podcasts to listen to then. But in recent years there are more and more podcasts.
Usually a podcast takes the time to talk about a subject. This makes it easier to listen to when you are learning Dutch. On regular radio and television the speed of speaking is pretty fast and topics can feel rushed. Hosts and speakers on Dutch podcasts are known for talking in a more relaxed way and are easier to understand.
Learn about the Netherlands and Dutch culture
Not only can you listen to podcasts to learn Dutch. You can also learn a lot about Dutch culture.
There are so many subjects you can dive into. Dutch politics, Dutch history, Dutch sports, Dutch business, Dutch stories.
Best Dutch podcasts to learn Dutch
There are a lot of great podcasts. The following are considered to be really good:
Onbehaarde apen (science)

Man Man Man, de Podcast (lifestyle)

Live Slow, Ride Fast (sports / cycling)

De Oversteek (business)
Audio books
Audio books are also considered to be podcasts. It's a fact that some people prefer listening to books than reading them.
If that's the case, there's a lot of material.
Here's my list of easy to read Dutch books. If you like one of them, there's a good chance you can find an audio version of it online. l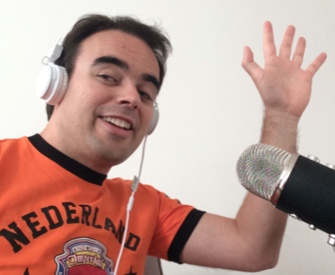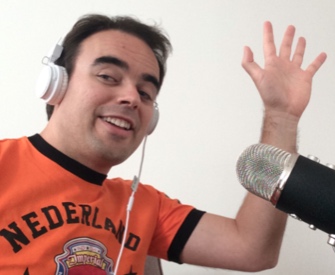 Bart de Pau
online Dutch teacher & founder of the Dutch Summer School & Dutch Winter School