Watch Dutch television shows to learn Dutch – My top 10
In my earlier blogs I talked about songs to learn Dutch. Now it's time to look at Dutch television shows.
I remember from the time that I learned Russian that television was a very helpful medium to learn the language. While watching television I could listen to the language, learn about Russian culture and learn and recognize new vocabulary. Back then, all there was to watch was the news, bad music and soaps. Those weren't the most fun shows to watch…
Nowadays, things have changed. If you want to learn Dutch by making use of Dutch television there are way more options. Not only are there tons of channels available, it is possible to watch almost every show online.
So what to watch to learn Dutch? Like I said earlier, I think it's important that you find the show fun to watch. If you're interested in the news, watch the news! You like Dutch soap operas, (I doubt it….) watch Goede Tijden Slechte Tijden!
In this blog I will list my favourite shows. They vary from drama to more real life programs. Let's start with one of the Netherlands' most popular: Heel Holland Bakt.     
Heel Holland Bakt
Heel Holland Bakt is a television program by Omroep MAX in which ten people compete for the title "best home baker of the Netherlands".  Although this is a remake of the English show, The Great British Bake Off, this Dutch remake brings a lot of Dutchness into your home.  
Ik Vertrek
In this blog I talked about the Dutch being pioneers. In Ik Vertrek it really shows this mentality in a fun way. Each week there is the story of a family who have started a business abroad. And of course this comes with problems with local people and a lot of homesickness.
Flodder
Flodder is a hit series from the past. Almost every Dutch person has seen this funny series. In a Dutch magazine, Flodder has been named "Best Dutch series in 25 years". The show is about an anti-social family Flodder that is assigned a spacious villa in the elite community of Zonnedael.
Gooische Vrouwen
Gooische Vrouwen is a good series produced by Linda de Mol, one of the most famous Dutch presenters. The drama series is heavily based on Sex and the City and Desperate Housewives. This Dutch series has 5 seasons with 42 episodes and 2 films.
Penoza
One of most critically acclaimed Dutch series is Penoza. This show won numerous prizes. There are 5 seasons and all episodes can be watched via the NPO. The show starts with the death of the criminal husband of Carmen van Walraven. Carmen is forced to decide to enter the criminal underworld.
Brussels
Brussels is a Dutch television series from 2017 developed by famous Dutch writer Leon de Winter. Johanna ter Steege plays the leading role as a lobbyist and later European Commissioner, Moniek van Dalen. The first season has ten episodes and it's been praised for its high quality of acting and story line.
Wie is de mol?
Who is the Mol? is a very popular Dutch television program broadcast by the public broadcaster AVROTROS. The program revolves around a game, in which the candidates (Dutch celebrities) have to work together to earn money for a pot. One of them is the mole, the one who sabotages the game in secret.
Feuten
Feuten is a Dutch television series from BNN. The series revolves around the lives of a group of students who want to become official members of the student society. To do this they first have to endure the initiation, which at times can get quite out of hand.
Moordvrouw
Moordvrouw is a Dutch police series. The title refers to the main character Fenna Kremer, played by Wendy van Dijk.
Zondag met Lubach
You could see this as the Dutch version of the Daily Show with Trevor Noah. Sunday with Lubach is a satirical television program from the VPRO, presented by Arjen Lubach. Lubach picks up the news of the past week, from behind a desk and by means of excerpts from the media.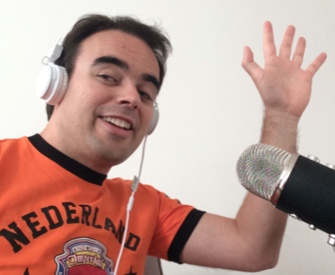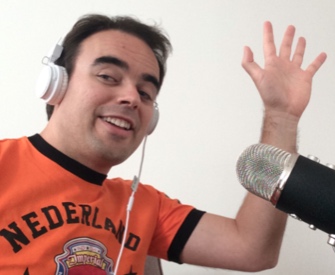 Bart de Pau
online Dutch teacher & founder of the Dutch Summer School & Dutch Winter School