Practise your Dutch? Go to Eindhoven! – My top things to do in Eindhoven
After the positive reactions to my blog about things to do in the Netherlands, I've started a blog about other cities and places. In previous blogs I talked about Den Haag, Groningen Rotterdam and Utrecht.
Today I want to tell you about things to do in Eindhoven.
Eindhoven                               
Eindhoven is not the typical Dutch city tourists have in mind when they think about the Netherlands. Like Rotterdam which doesn't feel like an old town, Eindhoven is built on technology, design and innovation.
The growth of the city was driven by Philips.
The light bulb company was founded here in 1891. During the early 20th century, industry grew exponentially in the city, and with it, the population and importance of Eindhoven. Philips made Eindhoven into a major technology hub, attracting talent from all over the world. With the TU (Technische Universiteit) and companies like ASML, Eindhoven is known as the 'brainport' of the Netherlands with a lot of expats living there.
What to do when you are in Eindhoven?
Visit Strijp-S
Strijp-S is a district and former industrial estate in the Strijp district of Eindhoven, in the Dutch province of North Brabant. The site formerly belonged to the electronics company Philips. Since 2000, a lot has changed.
There are a lot of things to do there. Firstly, Strijp-S profiles itself as the cultural heart of Eindhoven. Artists of many kinds offer a wide range of galleries and shops. Strijp-S is also a testing ground for LED lighting. It is an important location for the GLOW light festival.
Not only can you visit Strijp to see all the different galleries, but this area has been designated as an events area. Regular events such as concerts and fairs take place. The biggest event is in October during Dutch Design Week.
This area has attracted a lot of creative people, and with that come great places to eat and drink. And if you are into urban sports, there is good news. There is plenty of space in large halls for indoor skating and extreme sports.
Van Abbemuseum
If you like contemporary art het Van Abbemuseum is definitely the place to visit when you are in Eindhoven.
The Van Abbemuseum in Eindhoven is one of the leading museums for contemporary art in Europe. It has a large collection including key works by René Daniëls, Marlene Dumas, Oskar Kokoschka, John Körmeling and Pablo Picasso. Just to name a few.  
Stratumseind
Contemporary art is not your cup of tea?  You can visit Stratumseind.
This is the entertainment area of Eindhoven. The Stratumseind is the longest 'party street' of the Netherlands with only cafes and pubs. This location is therefore also very popular for its nightlife, both among Eindhoveners and walkers who come from far away.
Nuenen
Nuenen? Why visit a small town, near to Eindhoven?
This town is known as the place where Vincent van Gogh lived and painted one of his most famous paintings, the Aardappeleters.
In December 1883 Vincent arrived in Nuenen where he was to live for two years. In Nuenen there are plenty of really interesting museums and places to visit.
What do you think?
In general, I hear from students that Eindhoven is not really the place to go for a city break. Students from the summer school who live there, because they work for one of the big tech companies who are based there, say it's a really pleasant city to live and work in.
So to put it positively, Eindhoven gives you are more authentic look at life in an ordinary town in the Netherlands. One more big advantage – because there are no large groups of tourists:
Almost everything is in Dutch!
And don't forget to speak Eindhovens!
In this blog you can read about the dialect of this region.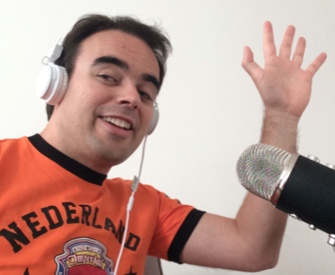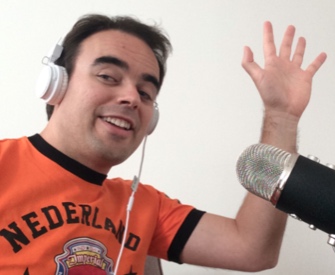 Bart de Pau
online Dutch teacher & founder of the Dutch Summer School & Dutch Winter School