Learn Dutch to use in your office – RIGHT AWAY
A fair proportion of students who are learning Dutch on this website or who visit the Summer School, are doing this because they have found a job – or are looking for a job – in Amsterdam, Utrecht, Rotterdam or The Hague.
In general, Dutch is not required if the working language in your job is English. But beware! For a lot of job vacancies they want you to speak at least a little Dutch.
They want you to speak Dutch, not only for contact with your colleagues. But also because company information or presentations are in Dutch.
To help you with your first steps I will give you some tips for your first conversations in your first week at work.
First words
Let's start with the basics you are always going to want to say. Saying hello and introducing yourself.
Hoe gaat het? How are you?

Goed en met jou? Fine and you?

Wat is jouw naam? What's your name?

Waar kom je vandaan? Where are you from?

Wat doe je? What's your job?

Wat is jouw functie? What's your job?

Op welke afdeling werk je? Which department do you work in?
You can learn more useful words and sentences in this lesson.
Icebreakers
At first, in your new job, you might find it difficult to start a conversation with one of your colleagues. Totally normal.
To help with taking the first step it's good to have some icebreakers ready.
And what can you always say to a Dutch person? Something about the weather!
For example:
Wat een weer he? Awful weather, isn't it?

Lekker weertje he? Lovely weather, isn't it?
Sports, in particular football, is often a good guess for making small talk.
Heb je voetbal gekeken dit weekend? Did you watch football this weekend?
Otherwise tv-shows on national television are often a go-to topic to talk about at the coffee machine.
Heb je de finale van Heel Holland Bakt gezien? Did you watch the final of Heel Holland Bakt?
Here you can find popular tv shows that are good to watch! 
Vrijmibo
One of the best opportunities to speak Dutch is at the vrijmibo.
The vrijmibo stands for vrijdag middag borrel (Friday afternoon drink). Borrel means having drinks, in general after 4pm and before dinner. Drinking after dinner is just drinking or going out.
Some companies take this really seriously. And you will see then that the Dutch are easy to approach!
Vergaderen
Something the Dutch really like is "vergaderen". Having work meetings to discuss how things are going. If you attend a Dutch work meeting you might be surprised by the fact that everybody wants to share their opinion. Regardless of their hierarchy or status.
Trying to reach a consensus that in the end gets overall approval, instead of just one person's vision.
We see this not only at work but also in politics. Here we call it 'polderen'.
The verb "vergaderen" (the noun is 'de vergadering') is always related to work. If you say
Ik heb een vergadering met een vriend
you imply that you have a work related meeting with a friend. Not just a date with a friend.
In that case you should use 'afspraak' or the English word 'date'.
We like doing this so much there are many synonyms for it
Meeten

Piketpaaltjes slaan

Sparren

Zitten
Live and study
Do you want to give yourself a kick start before you start your new Dutch job? Join the Dutch Summer School or Winter School.
How will you start learning  Dutch on this course?
We really believe in the 'live + study together'-approach. This means that we want to create an environment where course participants are immersed in the language 24 hours per day (not only in class!).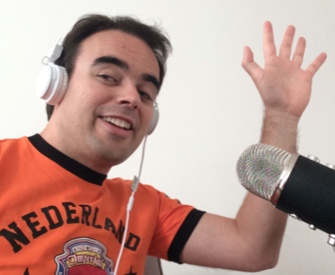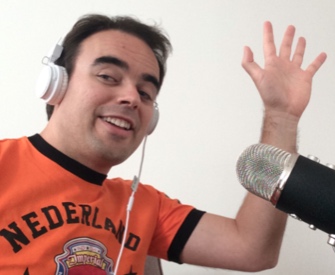 Bart de Pau
online Dutch teacher & founder of the Dutch Summer School & Dutch Winter School