Is Amsterdam expensive? All about the cost of living in Amsterdam
In this blog I wrote about the cost of living in the Netherlands.
It seems that some of you are specifically thinking about moving to the capital of the Netherlands, Amsterdam. In this blog I will tell you all about the cost of living there.
Here you can learn more about the city of Amsterdam.
And as I warned in my blog about the cost of living in the Netherlands, I also want to point out here that this is a big subject and every situation is different. If you come to Amsterdam with a family and school age children, your situation is completely different than if you are a student. And also, the cost of living very much depends on your lifestyle.
That being said, I will give an overview of the essential costs. I will start with the cost of accommodation in Amsterdam.
Housing – The cost of accommodation in Amsterdam
Location is key when it comes to house prices in the Netherlands. That's why the Randstad (the suburbs of the largest cities in the Netherlands) is the most expensive place to live. The leader here is Amsterdam.
Amsterdam is one of the 10 most expensive places to live in Europe. So yes, Amsterdam is definitely not cheap to live in.
Especially 'binnen de ring' (in the most central neighbourhoods) prices could be double or triple compared with places in for example Friesland or Limburg.
If you want to rent a room or a studio there is a range of prices. Because Amsterdam is so popular nowadays, prices are still rising. For example, it's possible that in a decent location, you would have to pay €850 for 12 m2… 
In my previous blog I wrote that buying a house in the Netherlands can be a very complicated business. So if you want to buy a house in Amsterdam, and you're not really experienced in this field, I would advise you to contact a real estate agency. And again, you could be unpleasantly surprised by the prices.
Food – The cost of eating and drinking in Amsterdam
If you are just here on a visit you will probably go the centre of Amsterdam. Eating in the more touristic locations means that you have to pay more for your regular meals. Here, a main course can start at €10 and but often goes up to more than €30. So you can expect to pay about €30 per person for a 2-course menu without drinks in a regular restaurant.
If you are here to stay, you will probably avoid the touristic places once you've seen them when you arrived. Amsterdam has a lot to offer in the way of restaurants. You can find a big range of them spread over the whole city. The prices vary a lot: from a €5 pizza to more than €200 at a Michelin star restaurant.
And the rules about tipping in Amsterdam? It's difficult to say, because unlike in some countries like the United States, here there aren't really unwritten rules. However, leaving extra change or rounding up the bill in restaurants, bars and cafés is really common.
Transport – The cost of transport in the Amsterdam
Public transport in Amsterdam is reasonably priced and well structured. You can usually use your OV chip card on most trains, trams, metros and buses.  Schiphol airport is close to Amsterdam and the train takes you to Amsterdam Central in less than 20 minutes. Also from Amsterdam it's easy to travel by train to other places in the Netherlands.
If you have a car or you want to rent a car, be aware that parking is very expensive in Amsterdam. In general, you pay €5 an hour for parking in Amsterdam centre, even at night. So if you're not paying attention you could get a nasty surprise at the end of a night.
Learn more words about this here
Is Amsterdam expensive?
So to answer the question, is Amsterdam expensive? If you compare it to the rest of the Netherlands, yes.  Housing and food, especially, are more expensive. Most other important expenses will be approximately the same as the rest of the Netherlands. And of course, it very much depends on what you need and want.
So maybe now you have made the decision to move to the Netherlands. In that case, don't forget that the language is an important consideration in moving to the Netherlands!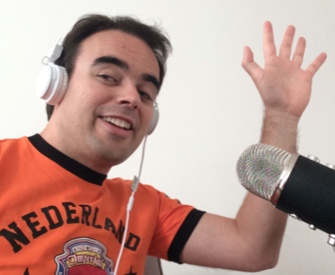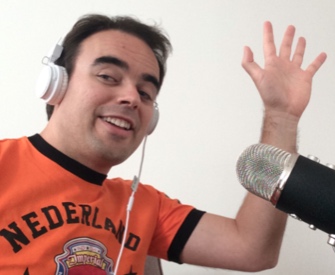 Bart de Pau
online Dutch teacher & founder of the Dutch Summer School & Dutch Winter School